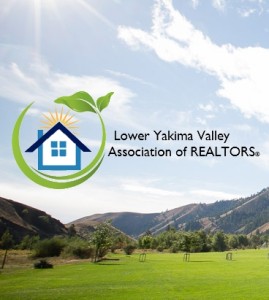 The Lower Yakima Valley Association of REALTORS® (the "Association") strives to improve the integrity, professionalism, and cooperation of its members by:
• Encouraging our members to become more involved in all levels of our Association and its activities;
• Promoting our members as a resource for community information and outreach;
• Providing additional opportunities for continuing education and/or market trends by developing cooperating relationships with larger neighboring REALTOR® Associations;
• Seek information sharing resources.
Lower Yakima Valley Association of REALTORS® ("LYVAR") is a professional trade association in service to our members & the general public. LYVAR is part of the REALTOR® family including the Washington Association of REALTORS® (a.k.a. Washington REALTORS® – "WR"), & the National Association of REALTORS® (NAR). NAR is the largest trade association in the U.S.
The Term REALTOR® & the identifying logo are federally registered collective membership marks identifying real estate professionals who are members & subscribe to its strict Code Of Ethics. Code of Ethics Training is available free and online for members.
LYVAR is a proud member of the Pacific Regional Multiple Listing Service ("PACMLS"); a REALTOR®-owned and REALTOR®-only MLS. For mor information, contact us. We are your local access resource for the PACMLS and look forward to assisting you.
This web site is designed to serve primarily as a resource for members of LYVAR and real estate professionals who are seeking REALTOR® membership or information regarding access to MLS services through the local Association. If you are a member of the public seeking assistance for your real estate concerns, please visit our Membership Roster page to find a local agent. Also see our pages that explain the REALTOR® difference.
Thanks again for visiting our site. Please bookmark it and visit often!