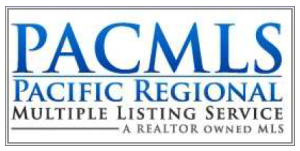 This page contains download links for the Pacific Regional Multiple Listing Service (PACMLS) IDX Agreement and IDX Code lookup.  If you have any questions, please call your local PACMLS representative.
To View/Print the current IDX Internet Agreement: CLICK HERE
---
Please make sure you also obtain and review the current copy of the PACMLS Rules and Regulations:
Also, please review the IDX section of our MLS Operations Manual (which is supplemental to the MLS Rules):
Click Here to review supplemental guidelines pertaining to IDX.
IDX User ID codes for AGENTS and OFFICES are available at the following links. If the agent/office you are searching for does not appear in this list (or if the links are not working), please call your local Association of REALTORS® office for assistance.
IDX User ID Codes – AGENT
IDX User ID Codes – OFFICE